---
The 16" Turtleback lamp
---
We are busy with making a 16" Turtleback
lamp. This photo is taken from our studio´s
light table tonight.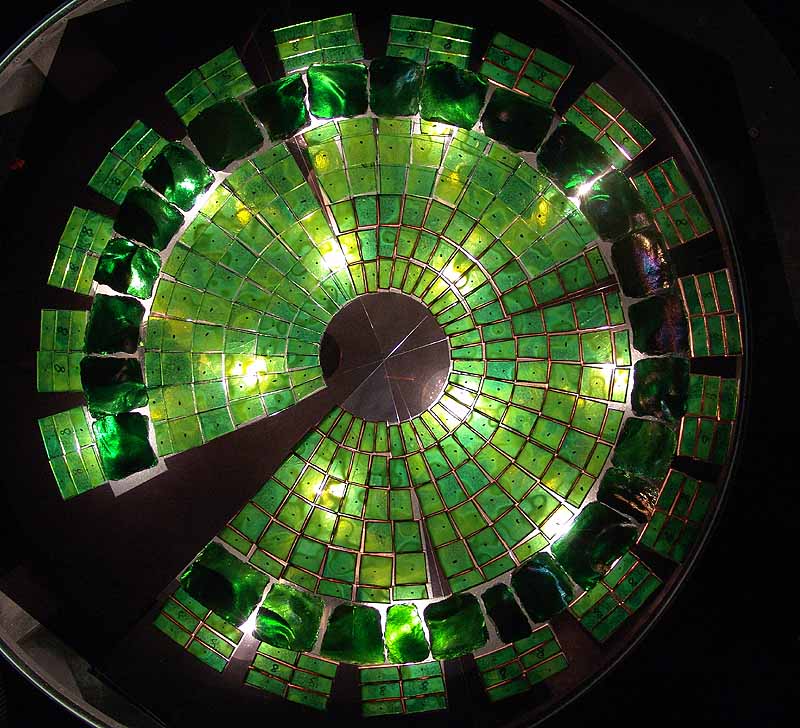 All glass pieces have been into right shape
and some of them are framed with Copperfoil
alreay. The Turtleback band is cut from larger
Turtlbacks. That´s the reason for diffrent sizes
of those glass pieces.

Here you see the light table in reflected light.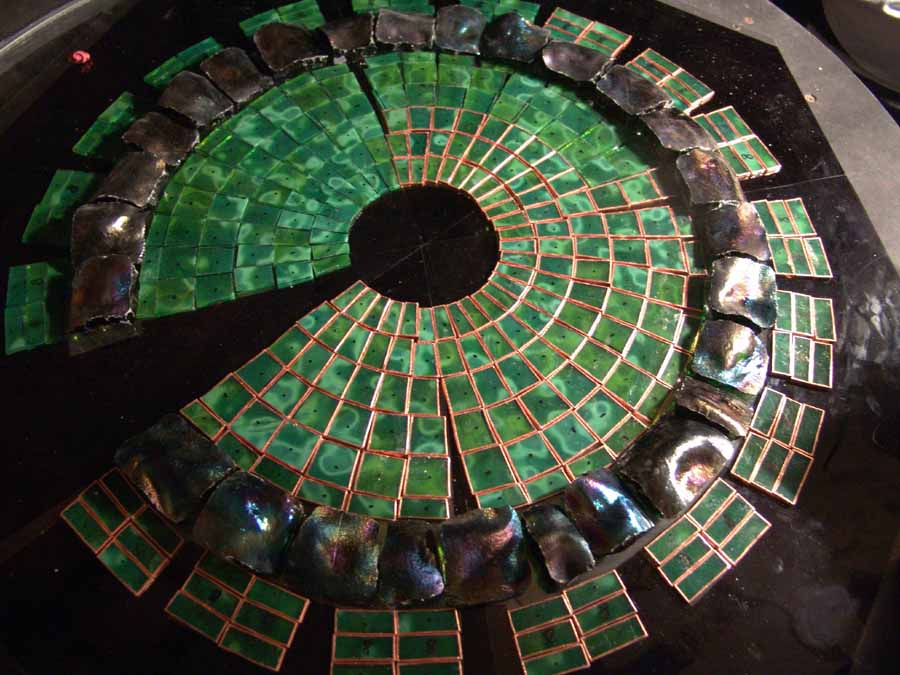 The Turtleback pieces are cut "by hand"
No grinding machine was used here, same
technique workers at Tiffany Studios did.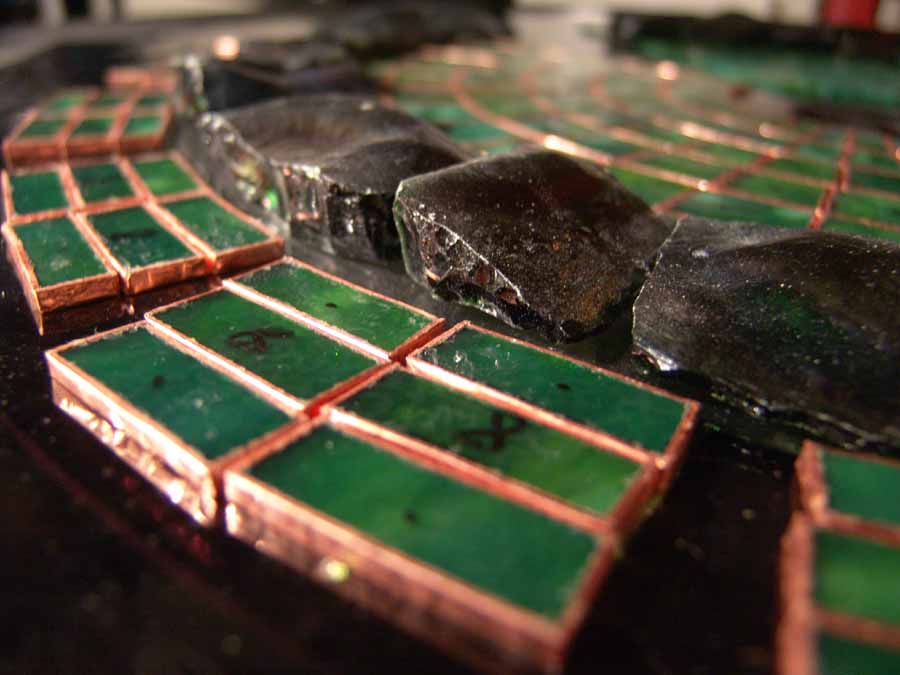 Dr. Hans-Peter Grotepass
Gudrun Grotepass
Schloss-Strasse 68
45355 Essen / Germany
Phone : +49 201- 651112
E-mail: Info@Tiffany-Studios.com