---
The 18" Dragonfly lamp
---
This is a special ordered and designed lamp.
It´s a smaler version of the well known
22" Dragonfly design made by
Tiffany Studios New York

We have crated this design one on a wooden
lamp mold. A 4" upper aperture ring will be used
instead of the 5 " one, which normally is installed
in Tiffany´s 22" Dragonfly lamp.

It`s the very first lamp we create on this new mold.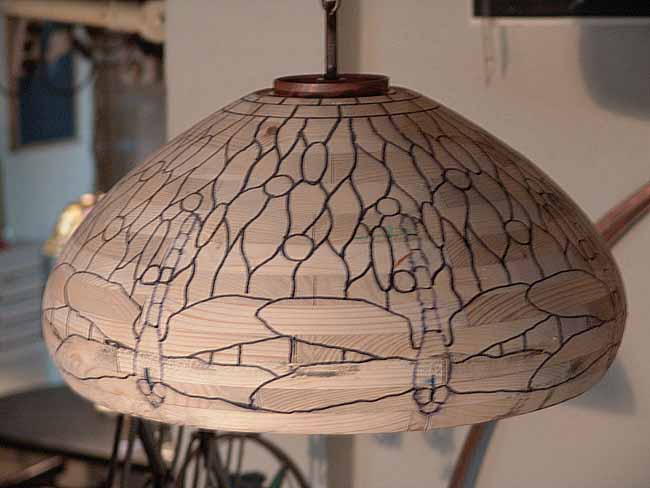 This mold is rather heavy. We will manage to do
the lamp on it because we do not need a "positioner"
for soldering. We fix the mold hanging on a simple
chain while soldering.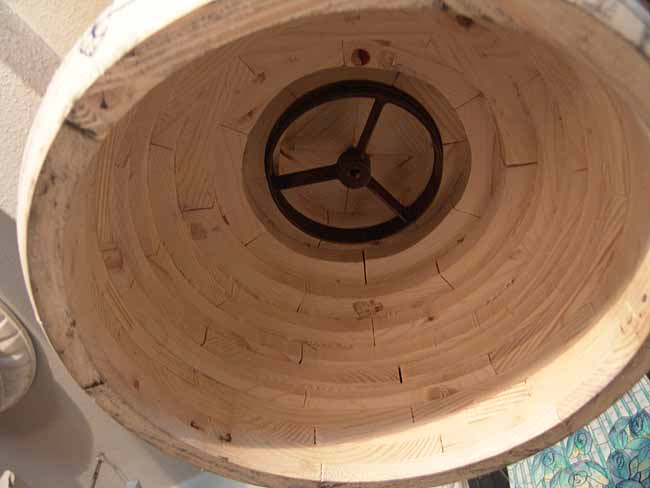 The lamp mold from inside.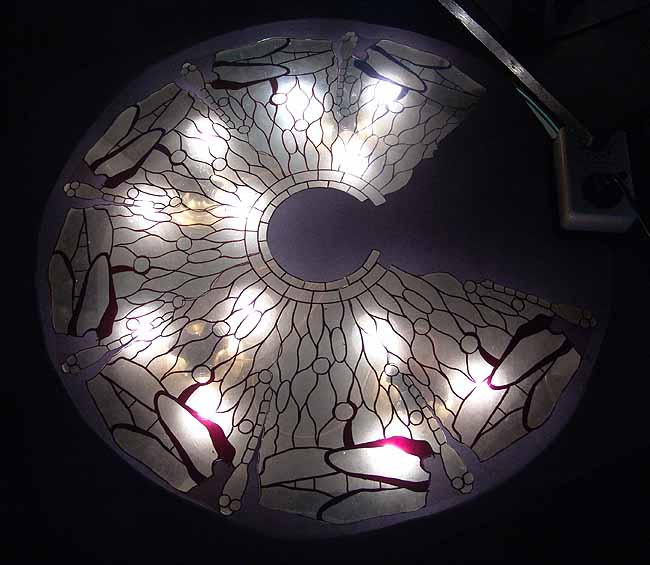 The 360 degree pattern made from clear film.
It is placed on one of our light tables.
The dark areas are covered by black paper.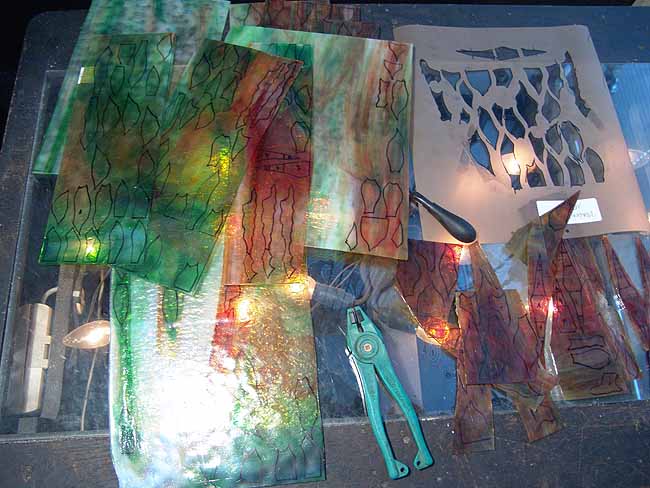 I have separated most of the glass pieces for
the background here. This picture has been taken
from my glass-selecting-light-table this afternoon

Dr. Hans-Peter Grotepass
Gudrun Grotepass
Schloss-Strasse 68
45355 Essen / Germany
Phone : +49 201- 651112
E-mail: Info@Tiffany-Studios.com