We are busy with making a 20" Magnolia
lamp, a smaller version of the well know
Design of Tiffany Studios NY. The Original
size of this lamp is 26" in diameter.
These pictures show some of the
preparation which were necessary to
transfer the design on the smaller lamp mold.
The design is drawn on the mold here,
there will be 3 repeats for the entire shade.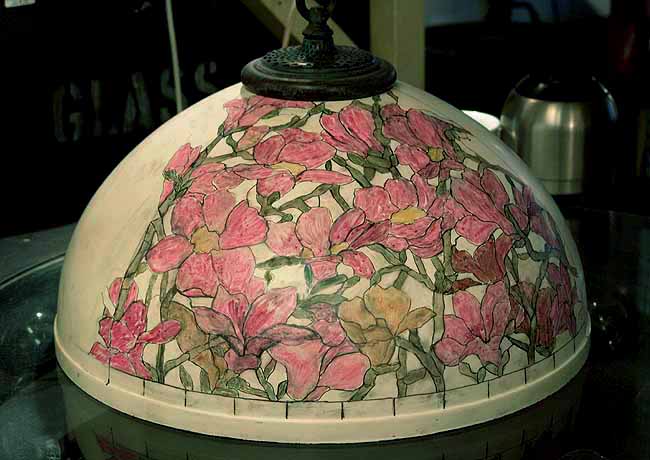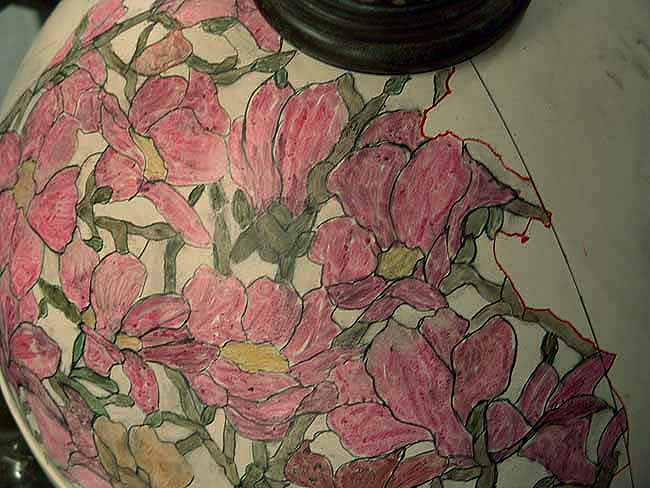 .


Please do not mind the colors, I used them
just to seperate the parts from each other.
Next step is engraving the mold and repeat
the design on the other 2/3 of the lamp.

i have completed duplicating the pattern
2 times on the mold. Gudrun is busy today
with the paper pattern, to make the
"windows" for drawing and cutting the glass.
The 360 degree clear film layout for the
light table will be completed tomorrow.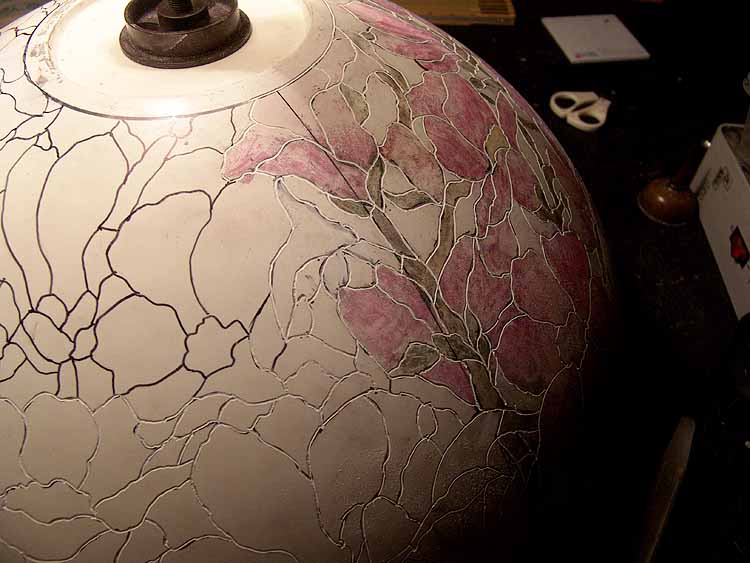 This photo is taken while engraving the lines
of the design.
They will be blackened later,to make sure
they are visible when a small layer of
bees wax is on the mold, which keep the glass
pieces sticking in right position for soldering.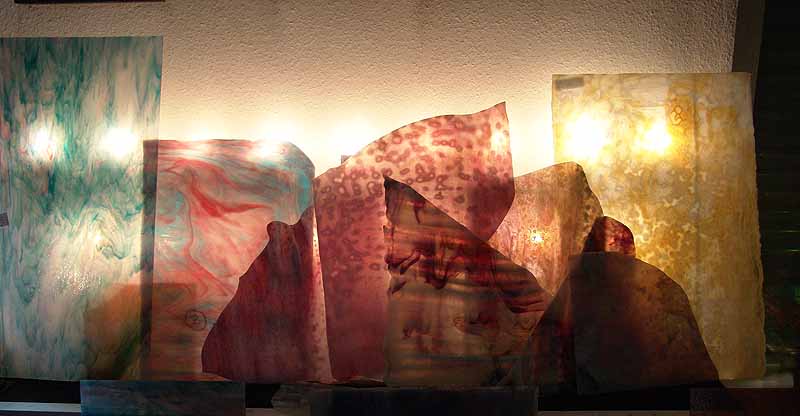 Here we have all of the glass we are going
to use for the lamp standing infront of our
show room`s light wall. We got our customer`s
OK before starting the glass work.